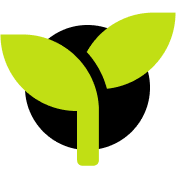 About ProLawns
We'll make your lawn the ENVY of the neighborhood
Exceptional Lawn Care and Customer Service
If you want a thick, green lawn that is easier to maintain and enjoy, give us a call at ProLawns. We offer the best in lawn care services in the west metro Twin Cities area.
Common Roots
We are a family-owned local small business.
Pete Rohman started ProLawns in the West Metro/Lake Minnetonka area in 1980. Matt, Pete's son, grew up in the business and assumed full ownership in 2017. Matt is excited for the future of ProLawns and continuing to thrill clients.
Knowledge and Experience
With well over 50 seasons worth of combined licensed experience with West Metro turf, there's not much we haven't seen. We understand our local soil, grass types and nutrient requirements. We are continually monitoring conditions, updating our knowledge and modifying our program to make your lawn beautiful. ProLawns and its specialists are fully licensed through the Minnesota Department of Agriculture. This includes a four-hour closed book test, annual continuing education requirements and regular compliance inspections. We also carry over double the state requirement for liability insurance for our industry. In addition to the state mandated continuing education, our specialists attend over 40 hours per year of turf science related seminars and classes.
Environmentally Conscious
This is our neighborhood too
We live, work and play in our West Metro community. Our family (two and four legged) and friends love the outdoors. We spend our time outside in the parks, lawns and lakes near and on which we provide lawn care services. Safety and sustainability are most important for ProLawns. Our services not only support beautiful turf but also support the environmental health of our community.
ProLawns will respond before the end of the following business day with an answer to your question or a resolution to any issue affecting your satisfaction. If the matter is not settled to your liking — you will be refunded for the lawn application that you aren't pleased with.